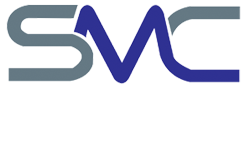 Shreeji Marketing Co.
Established in 1994
Shreeji Marketing For Hubner Encoder, Hubner Tachogenerators, Tacho Generators.We at Shreeji Marketing Corporation are Authorize Stockiest of Festo Controls Pvt. Ltd., A division of the multinational Group of Companies Festo AG & Co. KG, where the name Festo stands for quality, progressive technology and superior service.

We supply complete solutions to pneumatic control problems and automation technology to the customers Gujarat wide and also in PUNE(Maharashtra) region. Shreeji Marketing Corporation is market leader for pneumatic products in Gujarat & Pune(Maharashtra).
Services
Technical support to our customers
We offer technical support to our customers time to time to enhance the performance of their machines with our technical experts and field engineers. Our core strength is physical approach to the customer and to study the requirement of customers to offer optimize solution.

Biggest advantage to our customers to deal with us is the availability of material with larger product range of FESTO which values most to the customers and we remain a leading service provider to them.
Contact Details
AHMEDABAD
Shreeji Marketing Corporation
"United House", Plot no.7,
Nr. Sanskrut Building,
Old High Court Lane,
Navrangpura, Ahmedabad-380009
BARODA
226,Golden Trade Centre,
Near S.T. Depot,
Baroda - 390 002 (Gujarat), India

PUNE
2& 3 , 1st Floor, Pride Plaza, Behind Ambedkar Statue, Off Mumbai- Pune Road, Pimpri,
Pune - 411 018 (Maharashtra), India
Testimonials
"Lorem Ipsum is simply dummy text of the printing and typesetting industry. Lorem Ips has been the. industry's standard dummy"
Our
Group

Companies

Desmin Agencies, Authorize Stockiest for ELECON Make Worm Gear Boxes
United Marketing Company, Authorize dealers for Power Build Ltd & PBEGL